Mold Remediation in Ontario, California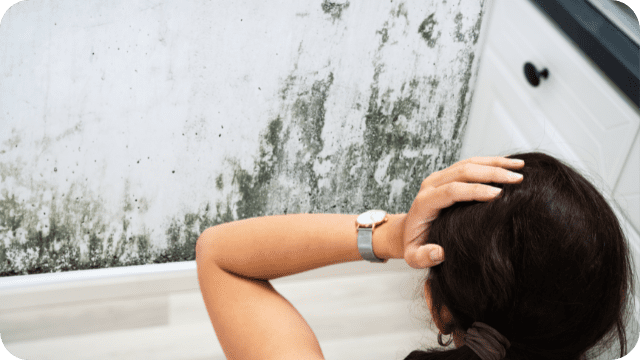 Mold spores are microscopic and are present in nearly every room due to their size and abundance in nature. These spores can come into your home or business in many different ways. They can be dragged by your shoes, come in from an open window, or enter through an open door. Though the average mold spore count is typically 500-700 spores, these spores can prove problematic once under certain conditions. While mold spores are typically harmless, once they are introduced to moisture and organic materials, they can latch onto them and form mold colonies. Our mold remediation in Ontario, California can help return your property to a state of normalcy.
Mold colonies can grow and spread throughout a room quickly, so reacting quickly is imperative. In Ontario, California, our technicians are trained to handle any mold outbreak. The first step to our mold remediation in Ontario, California involves contacting our service line. Our service line at (909) 500-1195 can place you in direct contact with one of our trained technicians. From there, we will schedule an appointment to help visually assess your situation. During our inspection, our technicians will carefully comb through your property. 
After we have assessed the situation and everything is ready to go, our mold remediation process in Ontario, California starts off with our technicians setting up barriers and quarantine. These measures will help prevent the spread of mold colonies throughout the room and building. Once we are able to remove all mold colonies and set up the barriers, we can begin drying the room and removing excess moisture. 
During the final stages of our mold remediation in Ontario, California, our technicians will go through your property and deodorize all areas. They will also dispense procurement treatments to help prevent future outbreaks.
Read What Our Mold Remediation Customers Are Saying​​
"Professional well-equipped team responded quickly."
"Amazing 👏, love how professional they are and how fast they work."