Fire Damage Restoration Ontario, California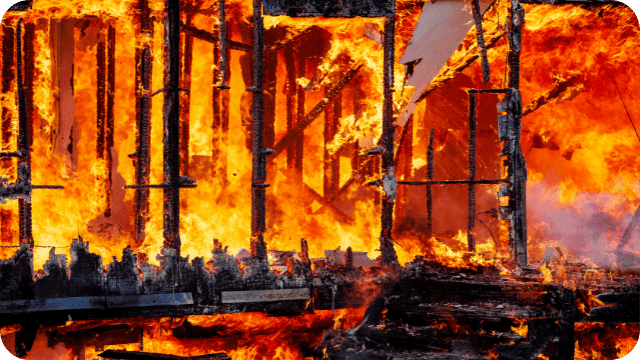 Fire damage can cause severe damage to a home or business and wreak havoc on a living situation or daily business. The effects of a fire can be felt far after the event has ended, even in cases of smaller events. Where there's fire, there's smoke and soot not too far behind. Smoke damage can seep through porous materials and embed itself into them. This can cause unpleasant scents and further deterioration of materials. Soot is the result of materials not burned completely. It comes in the form of a black, powdery substance that can also attribute to lower air quality in a room. Regardless of what you are dealing with, our technicians can assist!
United Water Restoration Group of Ontario, California technicians are trained and certified to handle any level of fire damage. Whether you are in need of assistance clearing smoke and soot damage or have more extreme damage, our technicians can be there to assist. The first step to our fire damage restoration in Ontario, California involves contacting our service line. Our service line at (909) 500-1195 is open 24-hours a day, 7 days a week. It can place you in direct contact with one of our trained and certified technicians in a matter of minutes.
While our technicians go through the process of our fire damage restoration in Ontario, California, they will start with preliminary, emergency repairs. Since fires can be so destructive, they may break windows or cause areas of your property to be exposed to outside elements. To help prevent further damage, our technicians may board up windows and tarp exposed areas.
Our fire damage restoration process in Ontario, California has our technicians combing through your property to remove, clear, clean, sanitize, and restore. Throughout the process, we will bring your property back to its normal, pre-loss conditions, erasing any and all noticeable signs of damage.
Read What Our Fire Restoration Customers Are Saying​
"Great team to work with! Alex is professional, kind, responsive, and always dependable!"
"I am extremely satisfied with their fast response & service. I would definitely recommend United Water Restoration Group. Thank you."