Recognizing Fire Hazards In The Home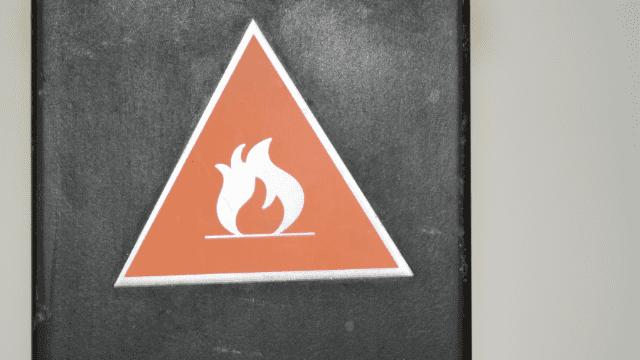 Don't be alarmed, but you're surrounded by fire hazards. In fact, we all are. You may be wondering how that is, after all, nothing in your life has gone up in smoke and nothing is out of the ordinary. 
Fire hazards are often defined as any actions, materials, or conditions that may increase the size or severity of a fire or that might cause a fire to start. It can consist of obvious sources like your kitchen or outdoor grill and your laundry room, but it can also consist of things you wouldn't think about right away. 
Today United Water Restoration Group of Ontario, California would like to take some time in lesser-traveled areas of your home to talk about the fire hazards that lurk there.
What's In Your Storage?
If you have a basement, attic, shed or another storage space like a spare bedroom then you know that things can go from organized to cluttered over time. As we place things out of sight and out of mind, over time it all adds up. 
Did you consider that your storage space may also be the site of fire hazards depending on what is stored there, and how you're storing it?
Propane, lighter fluid, gasoline, and other flammable liquids should always be stored away from sources of heat and in sealed containers, preferably metal. 
The cooler the space the better, and it's a good idea to keep them separated from other things in storage for safety's sake.
Depending on the design of your home, your furnace or heater may not be in its own utility area but in a rather open spot instead. Storing things too close to a furnace or a heater that's in use is asking for trouble. 
During a cold snap while your home needs more heat than normal, storing items too close to the furnace or heater presents its own fire hazard.

Are you storing fragile items in your home? For those that aren't on display, it's likely you have them boxed away, and quite possibly protected by old newspapers. Did you know that enough newspaper in a confined space can itself become a fire hazard even without a nearby heat source? 
Due to the properties of the paper and ink, under the right circumstances over time these otherwise innocuous items could become a blaze of their own. Instead of using newspapers for prolonged storage, consider using spare clean towels or procuring packing peanuts in bulk.
Fighting Fire Hazards
When it comes to fire hazards, being prepared is the best you can do to prevent a fiery scenario. Sometimes no amount of preparation is enough, unfortunately, and the sad reality is many homeowners will still experience a fire at some point in their life. 
If you find yourself in need of fire damage restoration services contact United Water Restoration Group of Ontario, California at (909) 500-1195. We're available to take your call 24/7, and our friendly and professional technicians are standing by to help you.