Reasons To Choose a Water Mitigation Company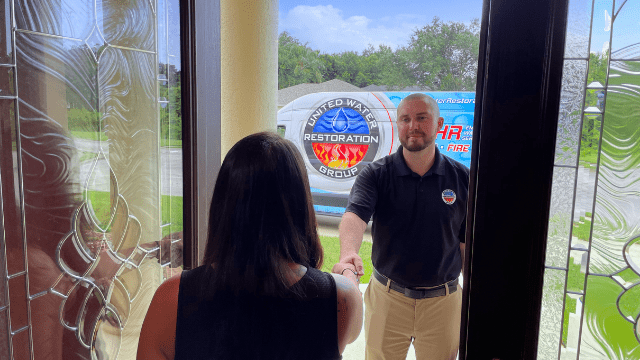 Nobody wants to think about their property being a site of water damage. Unfortunately, it's a reality that happens to many property owners, whether it's a home or business, water damage is something you're likely to deal with in some form. 
When it strikes, it's very likely to cause some major issues for you. Whether it's a leaky roof, a busted pipe, a crack in the foundation, or even nature's wrath in the form of a flood it seems like water damage can't be escaped, it's just a matter of the right circumstances at the worst times. 
If and when you're the victim of water damage, two things are going to come to mind; the cleanup itself, and how much it's all going to cost when it's over. You may even be tempted to conduct the cleanup on your own, but that's probably not the best idea. 
Today United Water Restoration Group of Ontario would like to take some time to tell you the reasons you'd benefit from choosing a water mitigation company rather than taking on water damage on your own.
The Reasons To Choose A Water Mitigation Company
When you're dealing with water damage situations, you're going to need certain tools to complete the job efficiently. While most people have access to towels, mops, and buckets there's a lot of other equipment used to mitigate water damage that most people don't have readily available. A professional water mitigation company has all of the proper outfittings to confront water damage in an efficient manner, and one that will prevent water damage from spreading.
Professional engineers from a water mitigation company deal with water damage daily as they go from job site to job site. When you're up to your ankles in water you want the added security of people who have the skills needed to confront the problem. While no two situations are alike, water mitigation companies employ those who know just what each situation calls for and have the skills to deal with the problem.
They Can Prevent A Worse Situation
With proper water mitigation, worsening water damage can be prevented. But proper water mitigation can also be an important step in combating the formation of mold. When you're dealing with water damage, mold is always a real possibility, so using a water mitigation company is important to prevent mold growth.
They're Often Cheaper Than You Realize!
As long as you have proper insurance coverage and your home or business is well maintained, more often than not using a water mitigation company is cheaper than trying to pay out of pocket. This is reason enough on its own to use a water mitigation company for many people.
United Water Restoration Group: More Than A Mitigation Outfit
United Water Restoration Group of Ontario is much more than just a water mitigation company. In addition to our water mitigation services we also offer restoration services, mold remediation, and much more. If you find yourself in need of someone in your corner, then look no further than us. Call us today at (909) 413-5444. We're waiting to help you when you're in need.